55th anniversary 1965-2020

Welkom / Welcome to the website of the Dutch Network!
Events are organized for Dutch-Canadians so that they can get together to celebrate, enhance and preserve the Dutch heritage, Dutch language and Dutch cultural traditions in BC, such as: monthly pub nights and coffee clubs, annual events which include King's Day, Sinterklaas and the Easter Egg Hunt. Find an overview of our events below. We look forward to seeing you at our events!
If you are interested in getting involved, please click on the link for volunteers in the link above or write us a message via Contact Us.
Message From The President
As we look ahead, we first must acknowledge what a tragic year 2020 has been. To many of you, it was a personal challenge. Some lost their jobs; others were isolated in their homes for many weeks or months. Perhaps a few of you struggled with health problems, while others lost loved ones due to the pandemic. Who knew, a year ago, that our lives would change so significantly within weeks.
At Dutch Network our members were constantly on our minds. We tried hard to keep up with all the new regulations, while our plans to initiate events constantly changed. We eventually had to cancel Koningsdag, bike rides, pub nights and other events where people gathered to celebrate our Dutch culture. However, at the precise moment one feels like giving up, we discovered new creative ways of engaging the community. Thanks to your active Executive Board members and volunteers, the association continued to be successful in bringing the community together. There were new 'physically distanced' events, the newsletter had another successful year, we added new board members, our membership grew, we welcomed new sponsors and we tried to reach out to our members as much as we could. We even launched our own weekly radio show!
Although the government started to vaccinate people, we will probably still be months away from social gatherings. But that will not stop your association from looking forward and planning ahead. Your board members have a full agenda for this upcoming year. We will continue to listen to Provincial Heath Officer Dr. Bonnie Henry and start our social events as soon as we are allowed to gather in public again. Our immediate concern is obviously Koningsdag. In addition, the Executive Board is on a quest in 2021 to bring you better services and events in the years to come. Over the next 12 months, your executives will engage with members through questionnaires, town halls and personal conversations to find out what your expectations are from your association. Your participation will be very important. All the feedback and ideas gathered will be analyzed, discussed and eventually morphed into a wonderful new road map for the next 5 years. Only together are we able to start a new chapter and build an even better association for all of us.
So, let us instill new hope in our hearts and put a smile on our faces. As the New Year dawns, I know it is filled with the promises of a brighter tomorrow. It is clear to me that many good things are yet to come.
All of your Executive Board members wish you and your family a healthy and happy New Year! Wij wensen jullie een gezond en gelukkig Nieuw Jaar!
John van Rij
Voorzitter, Dutch Network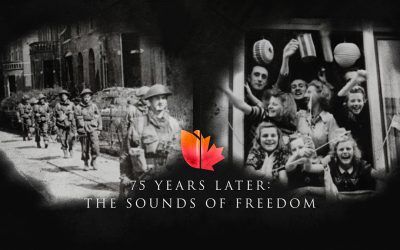 Made-in-B.C. broadcast marking the 75th Anniversary airs on Global BC on November 7, 2020. Ottawa, ON - November 3, 2020 – It's been 75 years since Canadians helped liberate the Netherlands during the Second World War and created everlasting bonds of friendship...
read more
There are no upcoming events at this time.
Events for week of April 19, 2021
This Week Navigation

April 21 @ 10:00 am
-
12:00 pm
April 21 @ 10:00 am
-
12:00 pm
April 22 @ 7:00 pm
-
8:30 pm
April 23 @ 9:30 am
-
11:30 am
April 24 @ 8:00 am
-
9:00 am