Welkom / Welcome to the website of the Dutch Network!
Events are organized for Dutch-Canadians so that they can get together to celebrate, enhance and preserve the Dutch heritage, Dutch language and Dutch cultural traditions in BC, such as: monthly pub nights and coffee clubs, annual events which include King's Day, Sinterklaas and the Easter Egg Hunt. Find an overview of our events below. We look forward to seeing you at our events!
If you are interested in getting involved, please click on the link for volunteers in the link above or write us a message via Contact Us.
Kings Day (Koningsdag) 2019 Pictures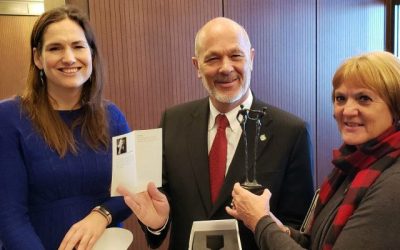 From left, Chargé d'affaires of the Embassy of the Kingdom of the Netherlands in Canada Frederieke Quispel presents Dave and Faye Van Kesteren with the De Handdruk (Handshake) Statue, which is given as a symbol of a strong connection. January 2019. (Photo courtesy of...
read more
September 14 @ 10:00 am

-

3:00 pm

Date: Saturday, September 14, 2019 Departure Time: 10:30 am Hosts: John van Rij and Rick de Looff Email: johnvanrij(Replace this parenthesis with the @ sign)hotmail.com; rickdelooff(Replace this parenthesis with the @ sign)gmail.com John's cell number is 604 837-9786 Please RSV...
Events for week of August 19, 2019
This Week Navigation

August 19 @ 10:00 am
-
12:00 pm
August 20 @ 7:30 pm
-
9:30 pm
August 21 @ 7:30 pm
-
10:00 pm
August 21 @ 10:00 am
-
12:00 pm
August 21 @ 10:00 am
-
12:00 pm
August 22 @ 10:00 am
-
12:00 pm
August 23 @ 9:30 am
-
11:30 am